Sattva Yoga Academy
Best Yoga School in the World
Sattva Yoga Academy has the most comprehensive, integrated approach to the teachings of the Yog-Vedantic Tradition in the world. Sattva in Sanskrit means whole. That is the path of Sattva Yoga Academy. With its roots in the timeless Vedantic and Tantric Traditions, the Sattva Yoga teachings were developed in the Himalayas after years of study and research. Our yoga school in Rishikesh offers 200 hour, 300 hour, 500 hour yoga teacher training, and  Master Level Yoga Teacher Training. The yoga school's offerings include many more advanced yoga courses through its team of dedicated yoga teachers and its founder and master teacher Anand Mehrotra. The programs are designed as complete and transformational yoga teacher training in Rishikesh for those who desire to go deep into yogic teachings and learn the authentic and sacred teachings from the Himalayan Yogic Tradition. We are the only yoga school in India that offers the pure, original Himalayan Yog-Vedantic Teachings. It is the only yoga school anywhere that has developed the technologies that enable the individual to learn, to evolve, and to access supreme wisdom.
Sattva Yoga incorporates all essential practices and teachings of yoga in a radically holistic and powerful way. The practice incorporates contemporary evolution in science and mind-body research.Yoga in Rishikesh is considered the birthplace of yoga. It is where Anand Mehrotra was born and raised in the Himalayan Yog-Vedantic Tradition. Nestled in the mountains of Rishikesh, the Sattva Retreat Center is a nurturing, healing and sacred space allowing you a still space to go deep within.
Sattva In-Person Courses & Retreats
 Sattva Advanced Studies & Yoga Teacher Training in Rishikesh, India
In the yoga courses in Rishikesh at Sattva Yoga Academy, students learn an integrated approach to yoga that helps them master the teaching in their own life. Then they will be able to teach and share the yogic teaching in varied environments across the world.
Sattva International Academy
The Authentic Integrated Yoga School in Rishikesh
The teachings at Sattva Yoga Academy are the most comprehensive approach to yoga in the world today. SYA is the most complete and integrated yoga center in the world that offers 200 hour, 300 hour and 500 hour Yoga Teacher Training India and so much more. The teachings are made accessible from beginning to expert level. After the first teacher training, students will have tools to instruct complete classes for all levels of students in different spaces. They will have an established daily yoga practice. All the yoga courses and training at Sattva Yoga Academy are designed to enable the students to teach a yoga class and become a successful yoga teacher. Not only that, Sattva Yoga Teacher Training in Rishikesh is about becoming a leader and spiritual guide in today's times, finding the light and the wisdom that will guide one in all dimensions of life.
Many from all around the planet have accomplished their Yoga Teacher Training in Rishikesh. They have had powerful and transformational experiences and have become part of the inspiring and supporting Sangha, the community of Sattva Yogis. Starting from daily yoga practice and meditation and including the 200 hour and 300 hour best YTT Courses in Rishikesh and the many advanced classes taught at Sattva Yoga Academy, the objective of the offerings is to share an integrated approach to the state, the practice, and the experience of Yoga.
Sattva Online Courses
Online Yoga Teacher Training Courses
The Value of Truth

The more access you have to the absolute value of truth, then the more expansive will be the relative value of truth available to your consciousness. You are truthful to yourself; you are not lying to yourself anymore. Satya, the state of truth. The unchanging value of Self. Sat, pure consciousness, silence. Why is it silent? Because it contains no vocabulary, no language. All our vocabulary, all our languages, are just our attempts to explain the silence, to explain the knowledge held in silence.

The language of truth is silence. The greater the silence vibrating in you, the greater your access to the unchanging value of truth. This silence is full. This silence is brilliant. The most important practice is being truthful to yourself. Don't worry about speaking the truth to the world, because even if you speak the truth to the world, what they hear is up to them. You cannot control what people understand once you have uttered something. Words cannot contain truth.

- Anand in This Is That, Sutra 2:30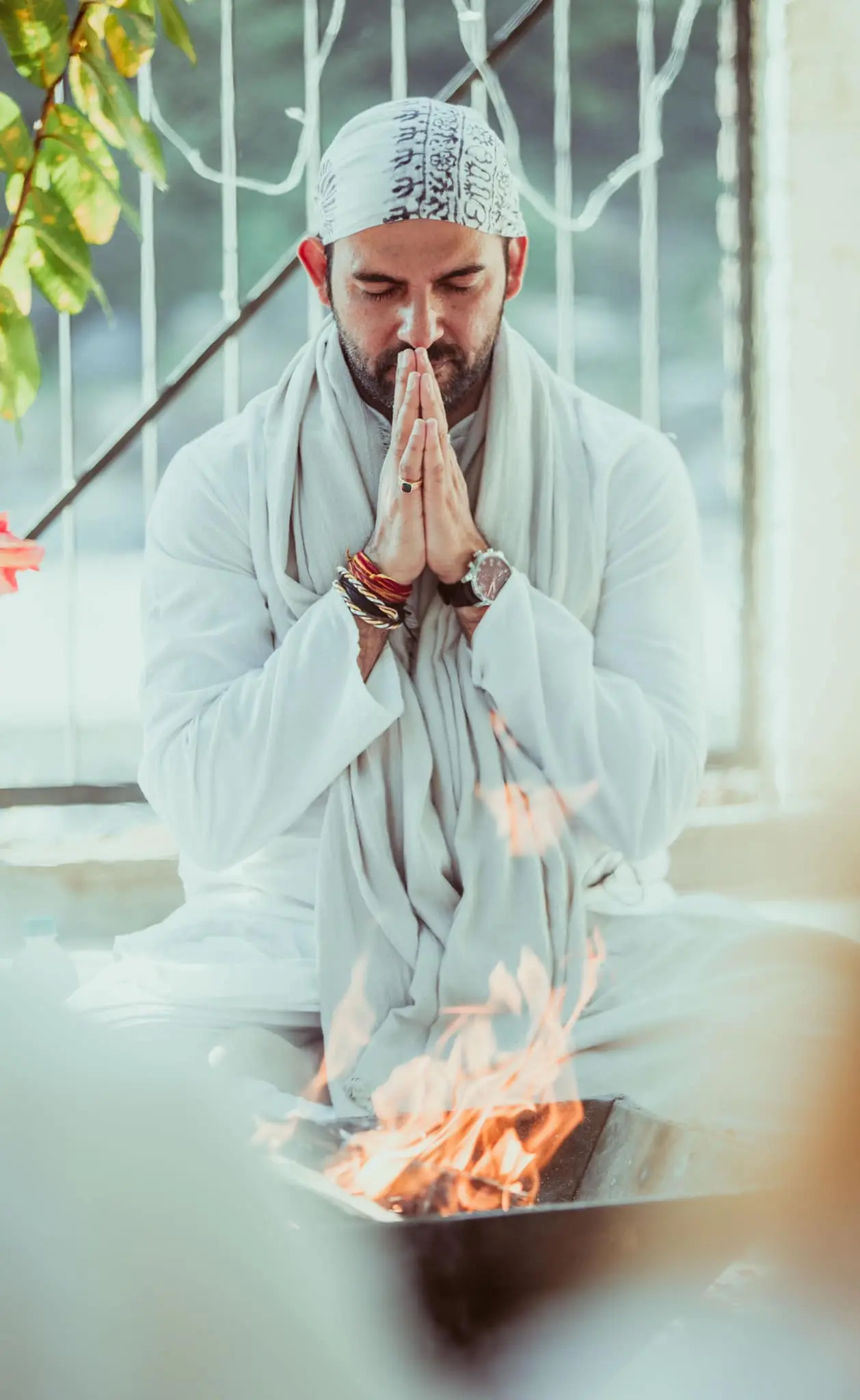 The Silence that is Nature

As you look out into nature, it never ceases to amaze how much intelligence there is embedded within the silence that exists within nature. The intelligence of nature which creates this magnificent play of diversity is held within the silence that is nature. The design of the tree is held within the silence of the seed. And you see, all of us are as much nature as the seed. We are as much nature as the tree. We are as much nature as the birds. We come through nature into nature. 

So at the silent core of our own being is an incredible level of intelligence. That is one of the great opportunities of these times − to really dive deep within that silence within our Self. For that's where you find intelligence, you see. Just like the intelligence that you perceive all around you, in these trees, in these mountains, in the river. There is an intelligent field there which is constantly expressed in this magnificent play of diversity. That intelligent field is as much embedded in you. And if we can take our awareness to that level of intelligence, we'll find great strength, great freedom. So dive deep within the silence and get in touch with that field of pure intelligence.

- Anand in Live Stream, April 2020
Sattva Course Highlights
Best YTT Course in Rishikesh, India
Meditation
Sattva Meditation is a kriya-based, mantra-based system. It is a seated meditation practice, a technique emerging out of the Himalayan Yog-Vedantic Tradition. When practiced 20-30 minutes twice daily, it can benefit all aspects of oneself.
The only intention of Sattva Meditation is to access pure silence.
Himalayan Meditation is a comprehensive, simple and effective technique which consists of Kriya and Mantra.
Kriya instills presence and awakens the inner Master.
Mantra allows the mind to become still and clear. It cancels out all other sounds/thoughts.
The greater access you have to the field of Silence, the greater access you have to Nature's Intelligence.
It is important that the meditation practice is silent (no music/guided), regular (twice daily) and consistent (not changing).
The most important element of setting is to create and maintain a strong energetic space in which to practice meditation.
Pranayama
Without breath, there is no yoga. When we breathe as a practice, it becomes an exploration as to how our breath affects us and how we can affect our breath. Students learn to breathe consciously. We derive more of our energy from breathing than from the food we eat, yet few of us have ever been trained in how to optimize our own breathing.

Modern research now is beginning to discover the fundamentals of the physiology of breath. This research confirms what the yogis and rishis have known for ages.

At Sattva Yoga Academy, every student learns many pranayama practices and breath kriyas to refine their own breath and their access to greater and greater energy.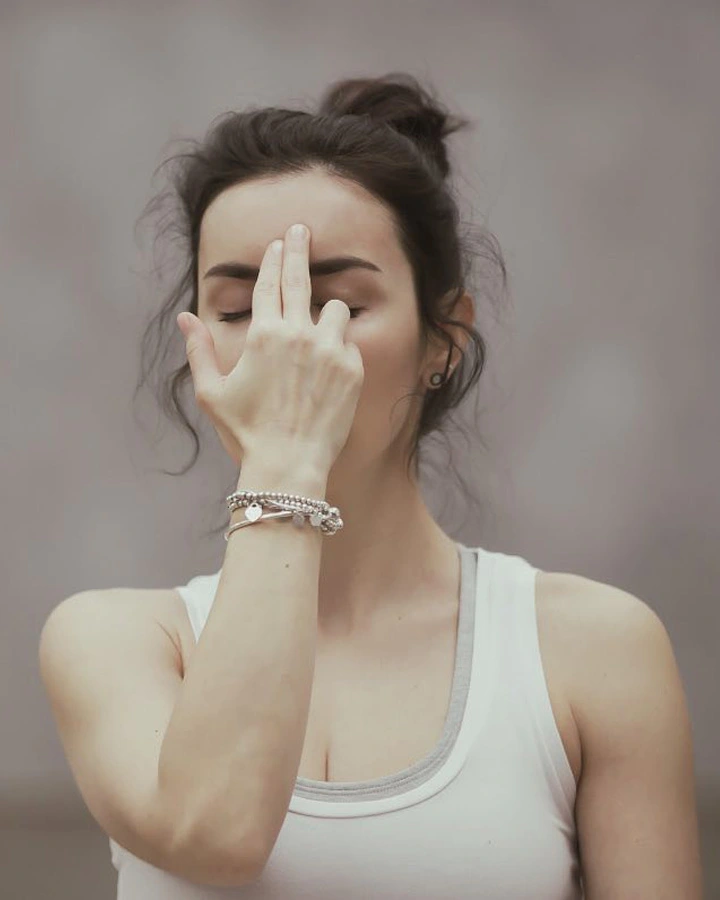 Asanas
Asanas are a vital part of the practice of Yoga, balancing and enhancing the physical structure of the body. It is important to realise that asanas are a vital part of the authentic integrated practice of Yoga, yet one's practice should not emphasize that one aspect of Yoga over all others.

Each yoga pose that one takes has a definite intention and particular benefits. Poses can be dynamic, static, or move with a vinyasa flow from one posture to another. The deep, penetrating effect of a pose can vary depending upon the way it is practiced. During Yoga Journeys and in classes dedicated to the principles of alignment and movement and proper execution of the poses, the students at Sattva Yoga Academy become proficient practitioners of asana.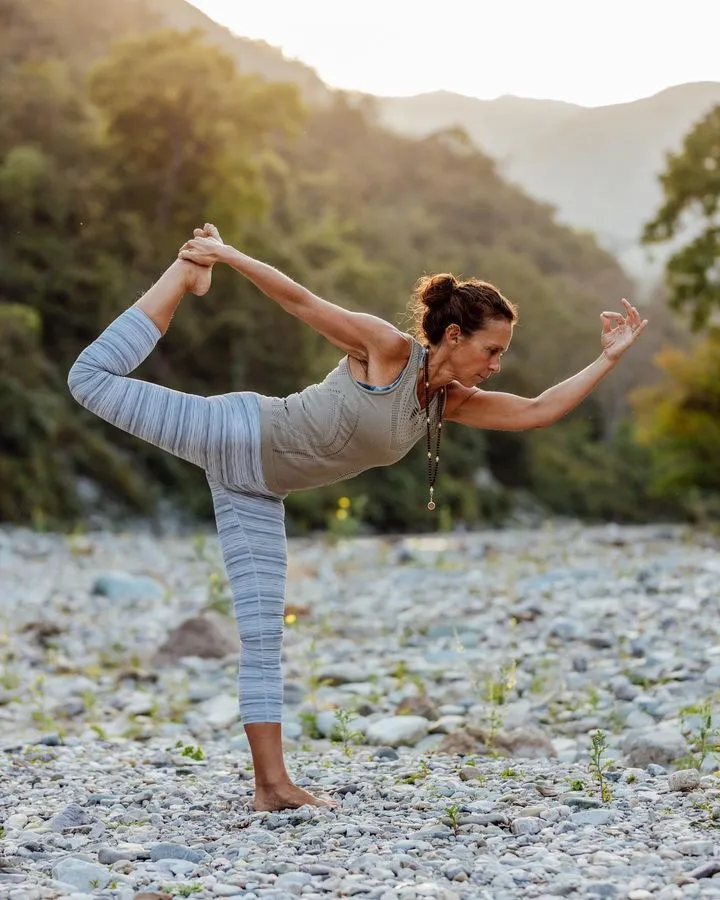 Kriyas
The practice of Kriyas is an important one that requires a person to have an integrated practice to experience evolution. Whereas it takes 30 minutes for an asana pose to have a deep, penetrating effect, with kriyas it takes just minutes. Kriyas may be breath kriyas or mantra kriyas. The intention and benefits of each kriya are clearly defined in the Sattva Yoga classes. Most kriyas have a minimal duration to support the intended effect. Transformative experiences often arise during kriya practice.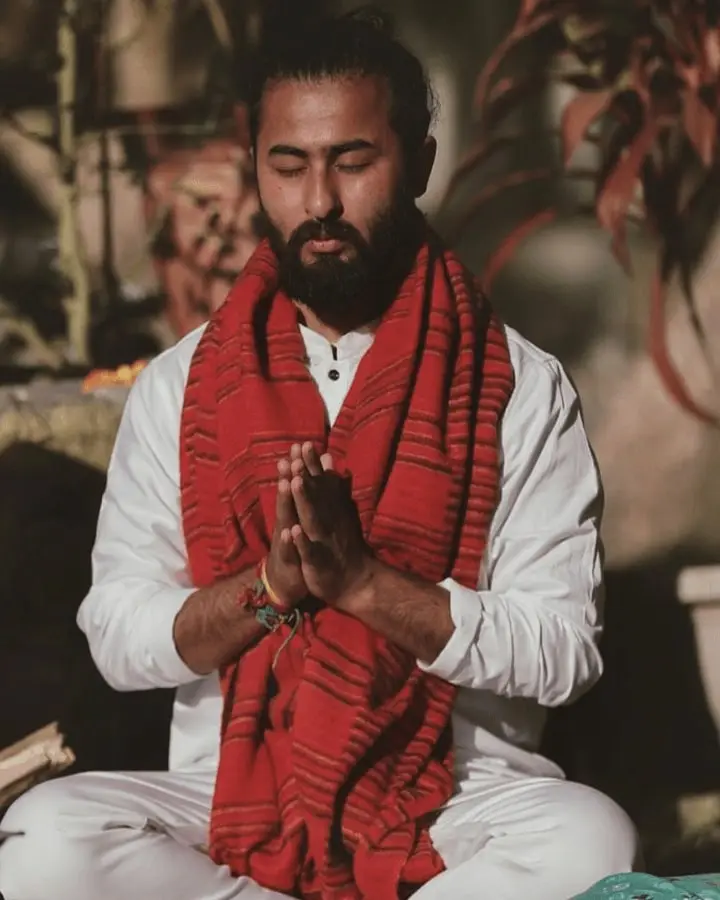 Kundalini Kriya
Everything is ultimately Kundalini, meaning everything that we perceive is an expression of Shakti. Through progressing, through living through time, human beings can start having access to that power by refining their state of consciousness, refining their perception, refining their Being, refining the nervous system, while at the same time, activating, accessing greater and greater value of that infinite potential.

The practice of Sattva Kundalini Kriya is a tool for people to increase their ability to hold, sustain and transmit increasing energy of Kundalini which occurs as a result of the integrated practices of Yoga. Kundalini is the infinite potential of being. Every being has infinite potential. It is very natural that the Kundalini energy will awaken as our state of consciousness and awareness are refined.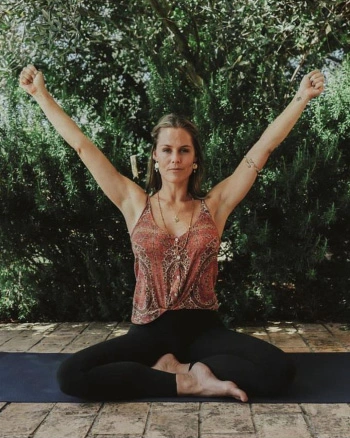 What You Get?
Yoga Retreat in Rishikesh
The Sattva: Yoga Academy Rishikesh Accommodation
Just as a healthy body is essential for the flourishing of the soul, a clean and hygienic atmosphere is necessary for the well-being of our physical body. 
Our rooms are specifically designed for yogis, spacious and well-ventilated. Our management is dedicated to ensuring that your rooms are always kept clean and hygienic.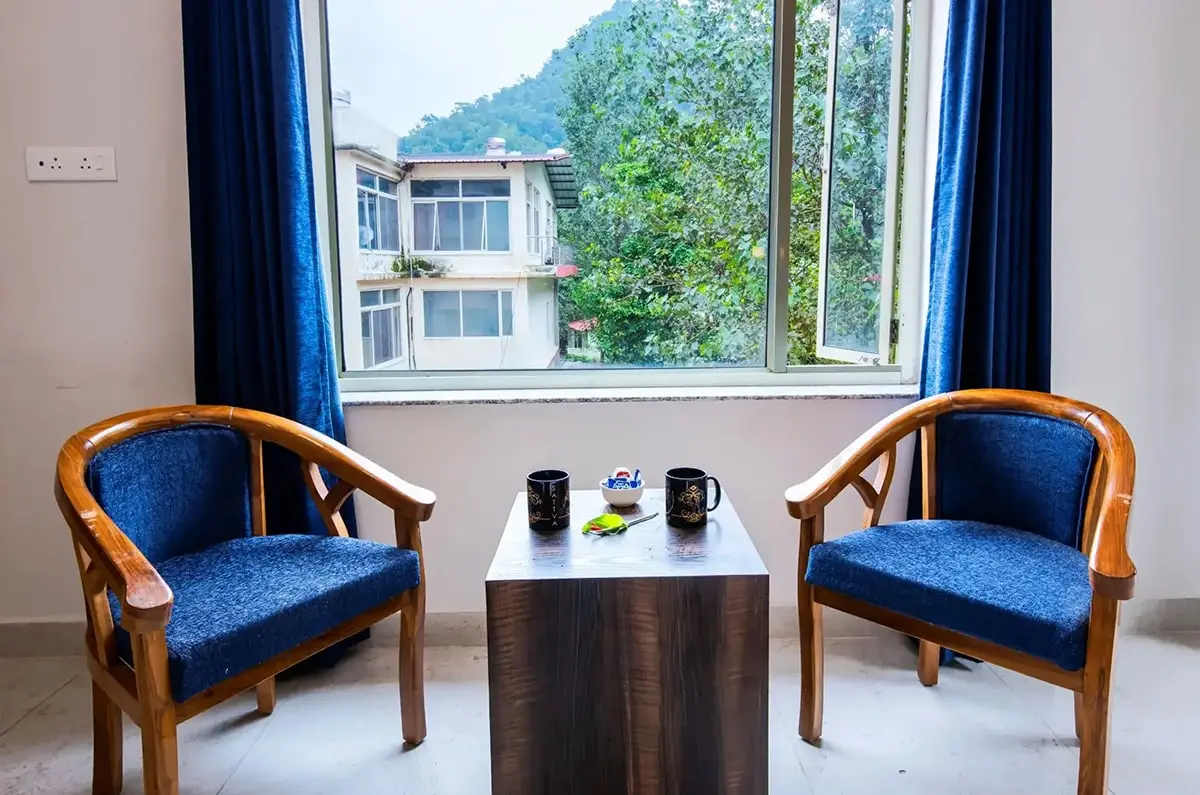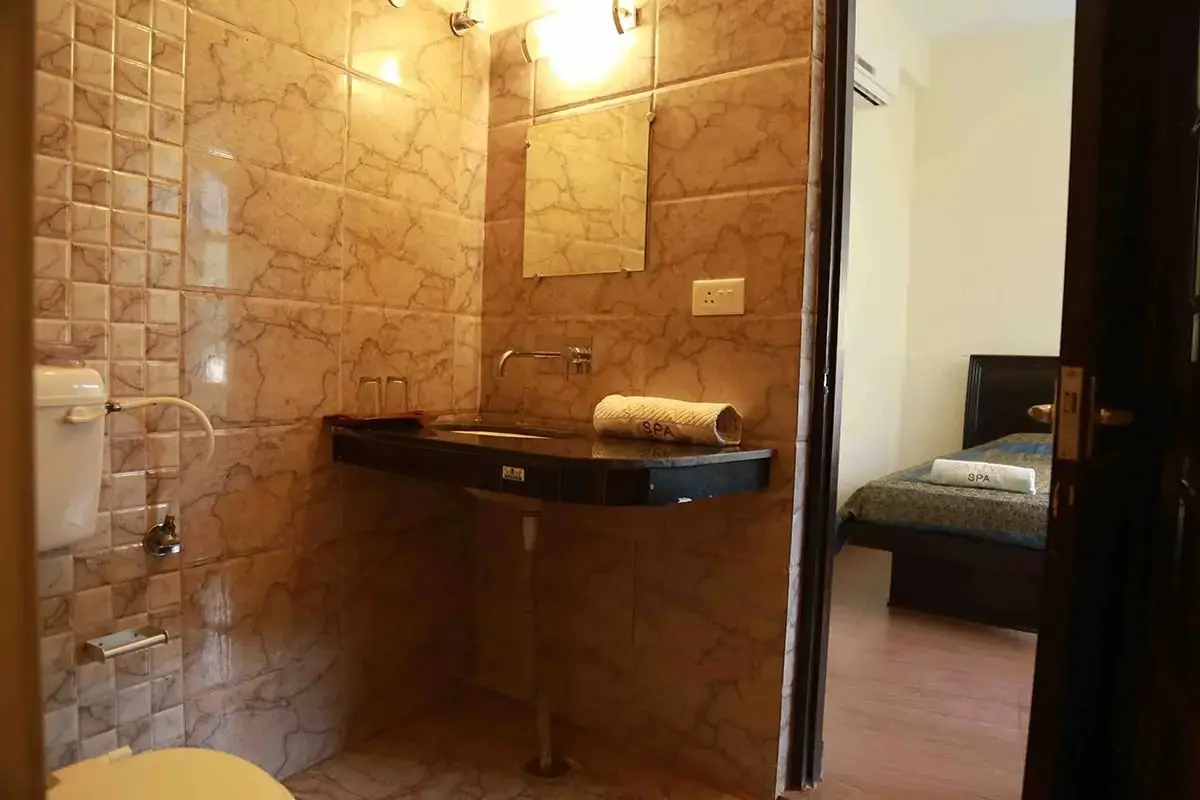 Panchakarma: Revitalize Your Mind and Body
Experience holistic wellness with our Panchakarma Renewal Package. Purify and detoxify your entire being, focusing on rejuvenating the Gut. Recommended for 7-21 days, this program restores dosha harmony and provides a mind-body detox.
Our blend of Ayurveda Training India and alkaline eating ensures lasting results. Embrace revitalization and unlock profound healing potential with Panchakarma.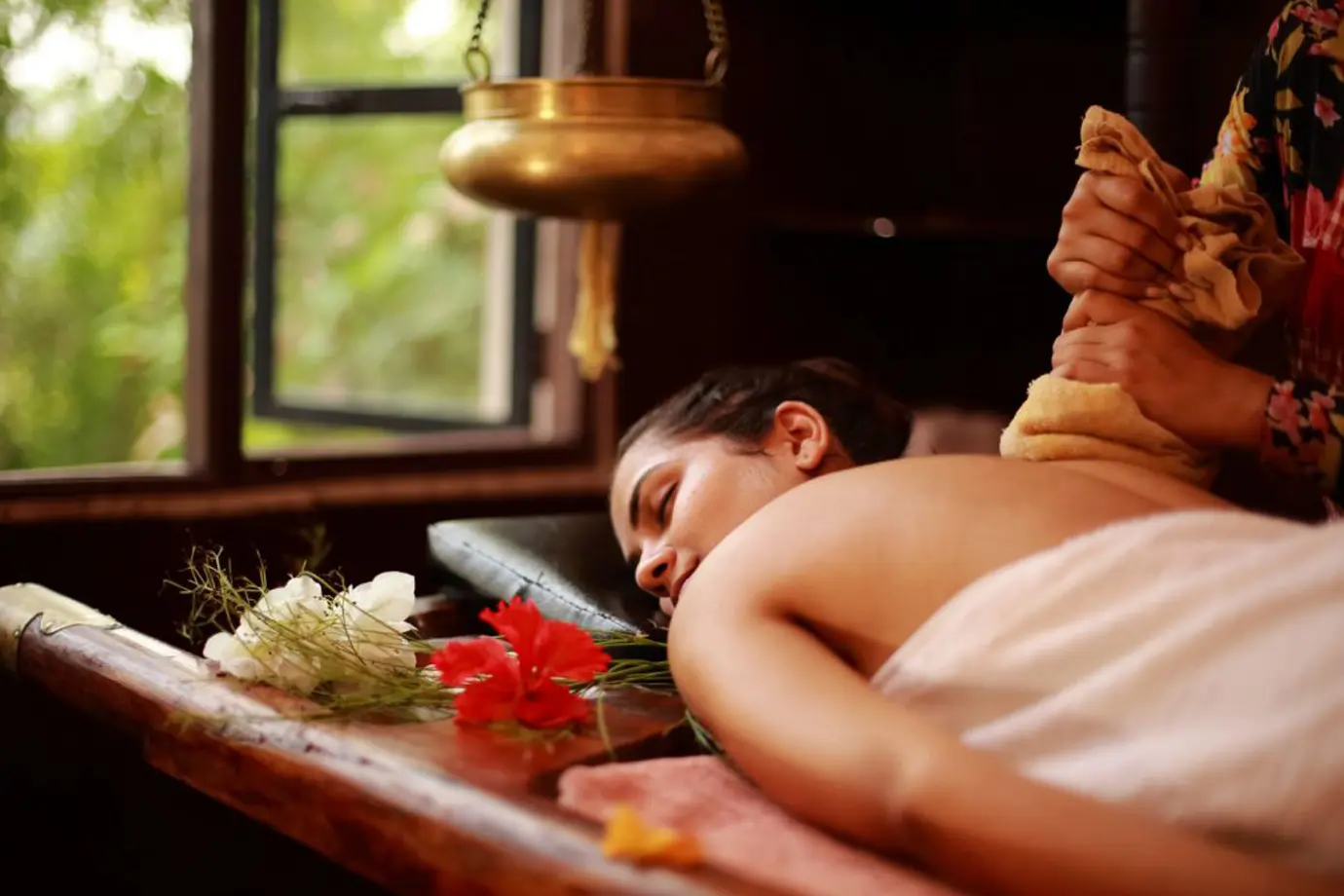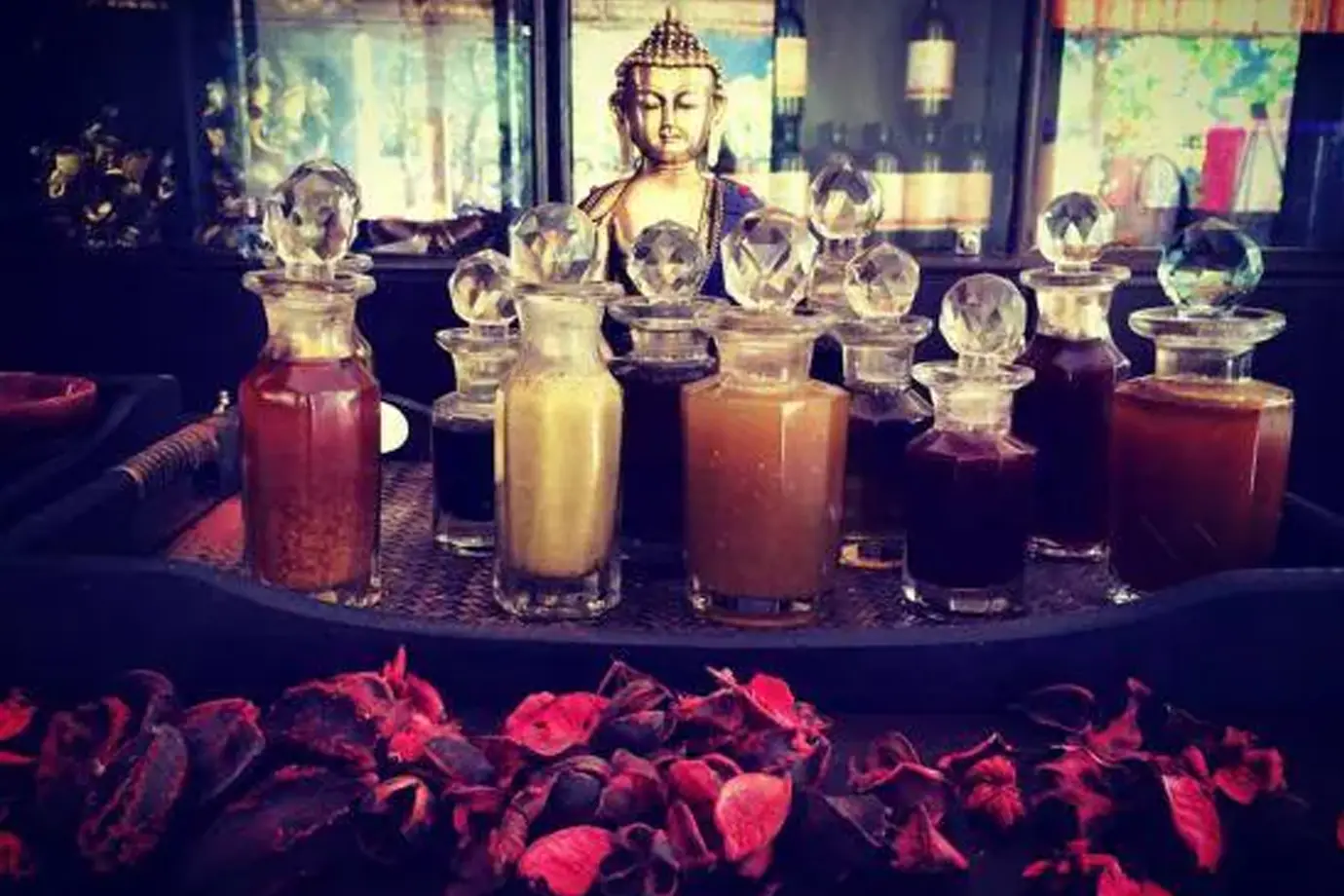 Rasa: The Harmony of a Holistic Lifestyle
Indulge in our café and restaurant, where we proudly serve a diverse range of organic culinary delights, carefully curated from the bountiful Sattva farm directly to your Sattva table. Delve into a world of flavors as you savor our multi-cuisine offerings, expertly prepared with locally sourced ingredients.
Quench your thirst with our refreshing selection of wholesome beverages, crafted with your well-being in mind. Choose from a variety of options, including almond, soy, or cow milk, ensuring a nourishing and satisfying experience.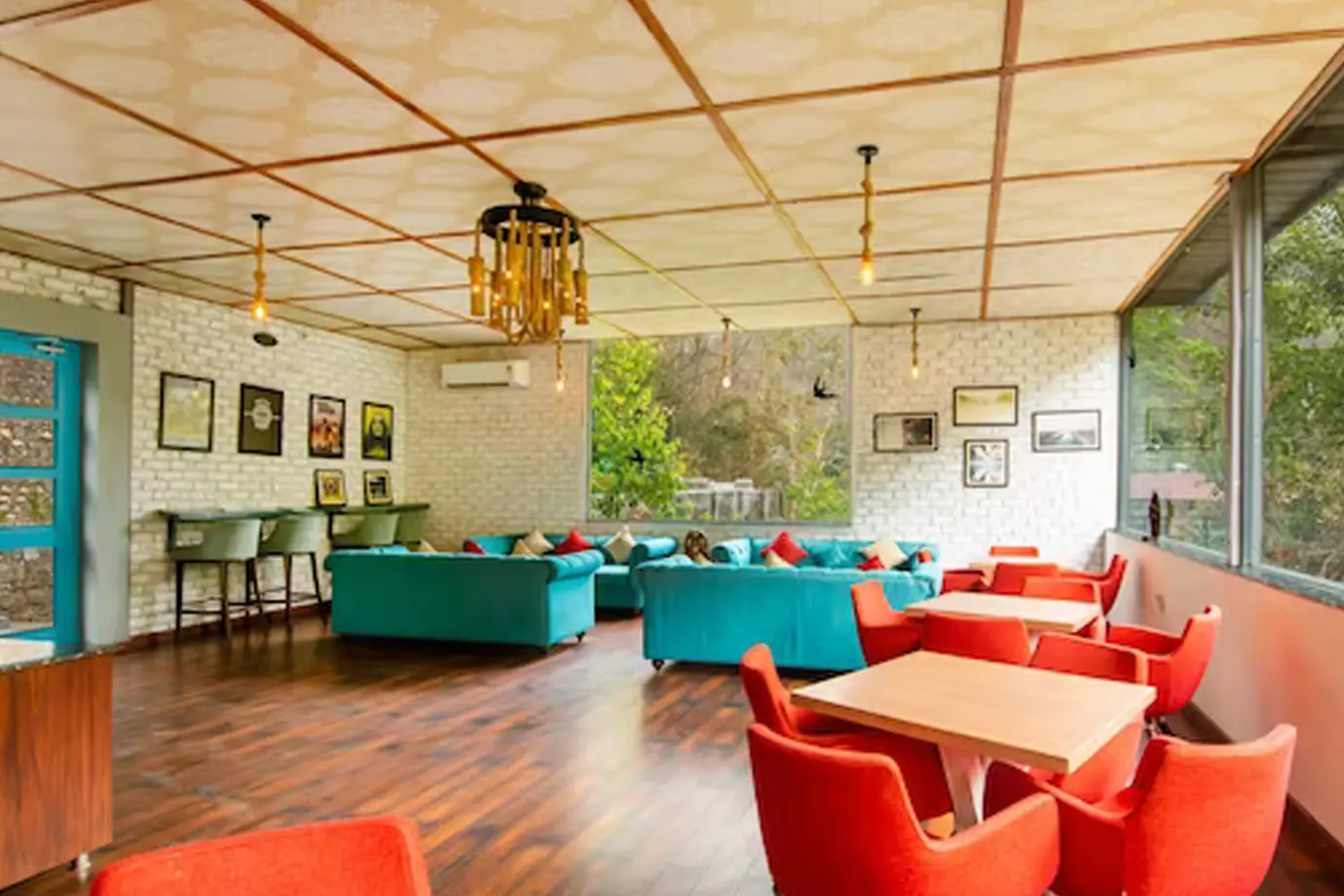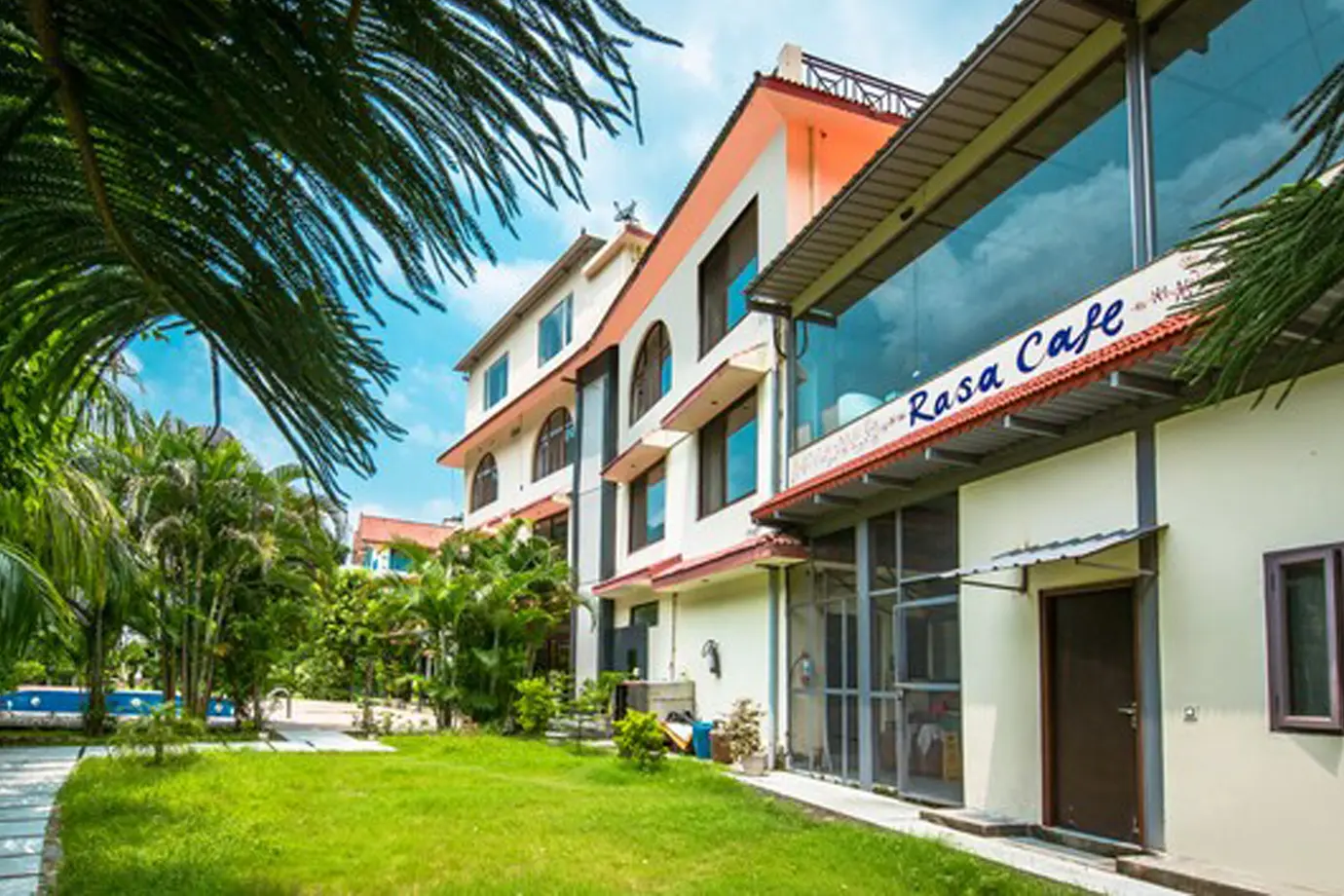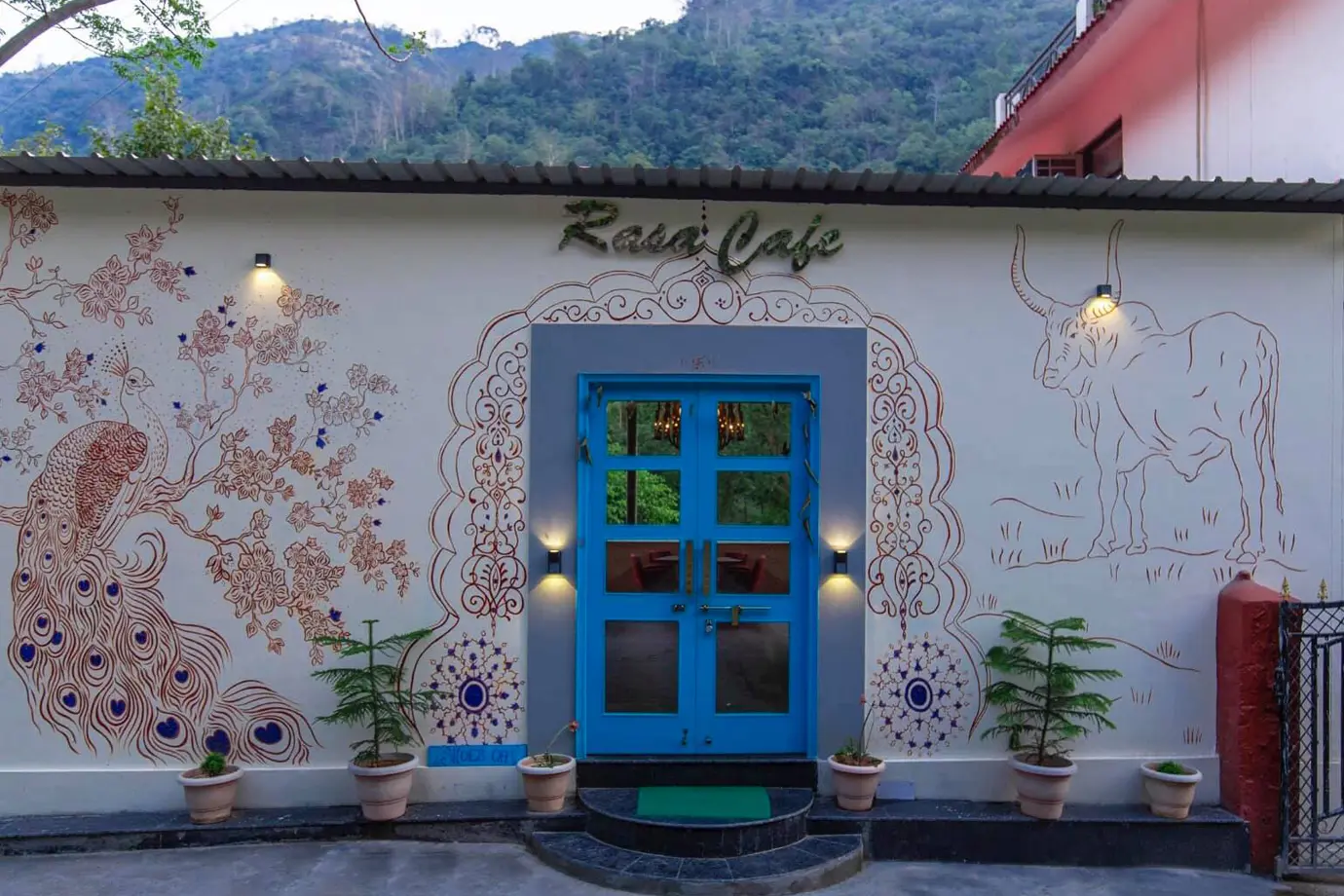 Sattva Campus Tour
Yoga Center in Rishikesh
Sattva Student Reviews
What our students say about Yoga Teacher Training Rishikesh?
I had experience 200 hour yoga teacher training this past month at Sattva Yoga Academy with Master Anand Mehorotra. Has being the most amazing experience in my life, not only a yoga teacher training but a life-changing experience!!

Brad Kuntz
I completed my 200 hour Yoga alliance approved Yoga teacher training at Sattva Yoga Academy . The profund impact of this training on my life has been truly transformative. I learned so much and gained life long connections.

Susana Cardoso
My experience at the Sattva Yoga Academy was life changing. I first attended the 300 hour training in 2016 when I was 52 yrs old. I had no idea that Anand would truly change my life! Knowledge provided exceeded all my expectations.

Tracey Gleen
I recently finished my 300 hour YTT at Sattva and had an amazing experience. The education is truly priceless & the information and tools learned are invaluable to living one's best life and sharing that with others.I felt like I was part of a community throughout the program.
Breathe Salt Yoga
Frequently Asked Questions
Questions you may ask before joining Yoga in Rishikesh
.
Most offerings in modern times focus on the yoga asanas and little more. But is that all there is to yoga? Decidedly not! The word Sattva means 'whole' in Sanskrit. At Sattva Yoga Academy, the Yoga Teacher Training in Rishikesh is an integrated approach to yoga. Students learn the powerful practices of meditation, breathwork, asanas, kriya, mantra, sacred rituals and more. Students speak of experiences of radical transformation during training. Physically, mentally and spiritually, they are fully prepared to go out into the world with a toolbox of techniques to teach Sattva Yoga with diverse groups of people in many different environments.
A day at Sattva during a Yoga Teacher Training consists of starting the day with Meditation followed by a Chai/Herbal Tea break. The Yoga Practice/Journey takes place next. Breakfast is served after the Journey. The first and second sessions of the day are either a Knowledge Meeting, Kriya Breakdown, Asana Breakdown or Mantra Breakdown. Lunch followed by another session of either a Knowledge Meeting, Kriya Breakdown, Asana Breakdown or Mantra Breakdown. A Chai Break follows. As the day draws to a close, there is an Evening Practice of Hatha, Vinyasa Flows, Asana and more and then dinner. On occasion, there are optional Kirtans or other activities for people to attend and connect after dinner.
The teachings at Sattva are drawn from the rich tradition of the Himalayas that has been passed down for thousands of years. This spiritual heritage of humanity has been preserved without dilution with good cause. The Rishis of ancient times recognised that all aspects of one's life can be addressed with effective, scientific technology that enables one to access the true potential of inner being. Sattva Yoga teachings include the powerful practices of meditation, breathwork, asanas, kriya, mantra, sacred rituals. It is the role of Sattva Yoga Academy to preserve the integrity of the Himalayan Yogic Tradition in an elegant manner that is relevant to today's world.
The course fee at Sattva Yoga Academy in Rishikesh includes 3 nutritious, delicious vegetarian meals every day plus 2 chai/herbal tea breaks and accommodations on the campus of the luxurious Sattva Retreat Centre surrounded by the beautiful nature of the Himalayas. The environment supports the students in embracing and enjoying the teachings at Sattva. All rooms have modern amenities, including attached bathroom, AC and views that include the river, pool and mountains.
At Sattva Yoga Academy, the 200 hour Yoga Teacher Training in Rishikesh program is a course lasting 24 days, and 300 hour Yoga Teacher Training program is a course lasting 28 days. Students are expected to attend all sessions. Coursework/homework is given after the course end date to be submitted to Sattva in order to be eligible to apply to Yoga Alliance and other certifying organizations. Final graduation is dependent upon completion of that coursework/homework. It will include writing descriptions of your personal sadhana, creating and teaching several free classes, doing seva, and submitting responses to contemplative questions. All this will only help you become more confident and sincere as a practitioner and teacher.
Yes, Sattva YTT courses is suitable for beginners. Anyone who has a passion for yoga and wants to deepen their knowledge and understanding of the practice is eligible to attend the Sattva 200 hour Yoga Teacher Training program. Previous yoga practice is recommended, although not required. If you are attending our 200 hour Yoga Teacher Training in Rishikesh, you can begin your yoga journey with us.
Applicants for Sattva 300 hour YTT course in Rishikesh must have a certificate of completion from any 200 hour Yoga Teacher Training approved by Yoga Alliance.
No, all ages are welcome. The minimum age for Yoga Teacher Training is 18 years old if checking in alone, although if accompanied by a parent or guardian, this can be discussed on an individual case. Children are welcome at Sattva Retreat although we do recommend that you let us know that you would like to bring the family, so arrangements can be made accordingly.
No, we provide mats and cushions during the training. However, we do recommend that if you like your own mat to bring one or purchase one here when you arrive. No special clothes are required for the integrative practice. Please bring comfortable, flexible wear for the yoga classes as you will be moving. Clothing should be modest.
You will receive a Sattva certificate of completion when all course requirements have been met. The Sattva Yoga Academy training program is designed to provide a deep understanding of the integrated practices, principles, and technology of the Himalayan Yogic Tradition and to prepare individuals to lead transformative yoga classes for students of all ages, nationalities and experience. Students who complete the program are equipped with the knowledge and skills to design and teach transformative Sattva Yoga classes. The course is aligned with the standards and guidelines of Yoga Alliance and other certifying organisations. Students are eligible to apply for certification with the status of a Registered Yoga Teacher (RYT).
Yes. Sattva offers Online Yoga Teacher Training for 200 hour and 300 hour courses. The benefits of taking the Sattva Online Yoga Teacher Training include flexibility in scheduling and the ability to learn at your own pace. You will be able to re-visit previous class sessions whenever you wish.
Sattva Yoga Academy is approximately 10-15 km from the city of Rishikesh. Although the road to Sattva Retreat where the campus of Sattva Yoga Academy is located is now paved, it was a trail that was used by the Rishis as they walked to the high Himalayas in ancient times.
Sattva Latest Updates
Yoga Academy Rishikesh for Spiritual Progress