Master Level Yoga Teacher Training In Rishikesh, India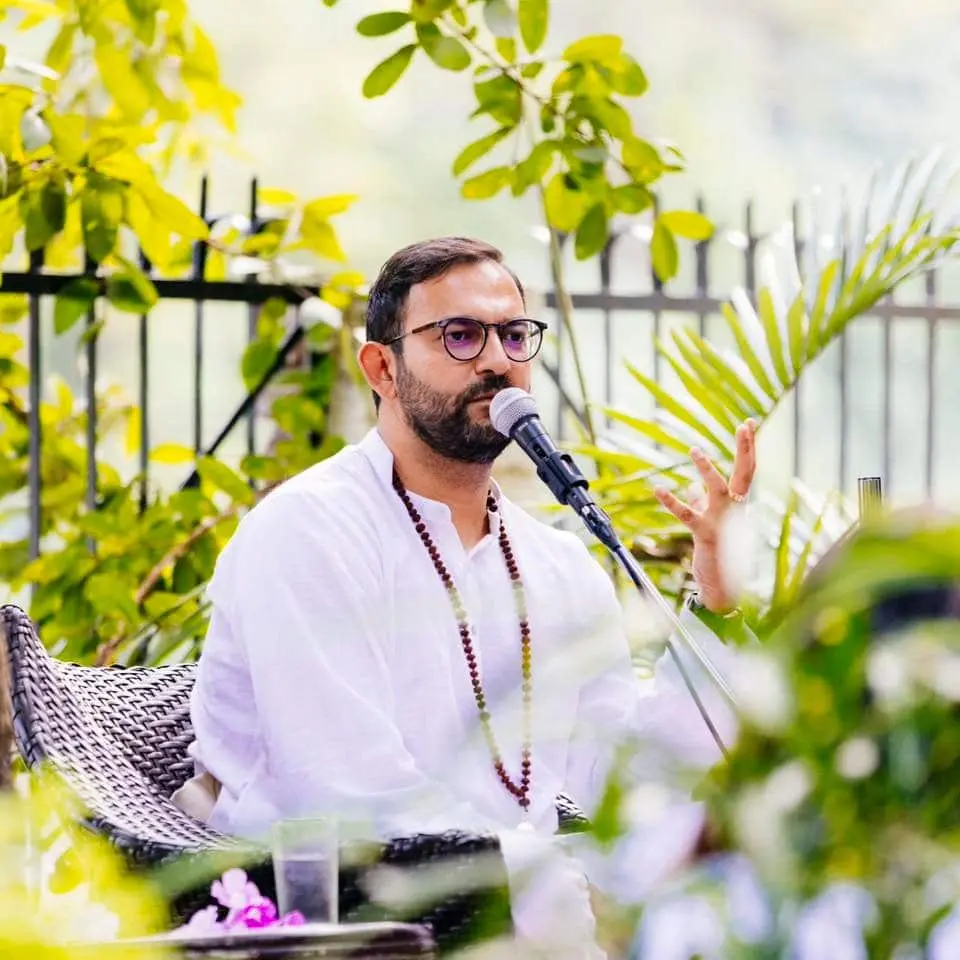 You have already experienced Yoga Teacher Training with Anand Mehrotra at Sattva Yoga Academy in the Himalayas for your 300 hour Yoga Teacher Training, so you know how special it is to learn from a living master. It is time to take the next step in your own evolution.
This teacher training, the first of its kind for Sattva Yoga, is the deep dive into Master Level Teaching. This training goes beyond what any other training program offers in order to develop a community of Master level Sattva Yoga teachers. This training includes advanced Sattva Yoga asana, kriya, pranayama, meditation, and more. It cultivates a group of devoted, experienced teachers who also hold the mastery required to be great innovators and leaders in their communities.
Participants must have significant teacher training experience prior to taking this training. They must also and a strong foundation in Sattva Yoga practice and teaching. As such, this training will only be open to those who have completed at least 500 hour Yoga Teacher Training in Rishikesh prior to participation in the Master level Yoga Teacher Training. Participants may have earned their 200 hour Yoga Teacher Training certification from any Yoga Alliance registered Yoga School in India. The student must have earned their 300 hour Yoga Teacher Training certification from Sattva Yoga specifically.
What You'll Receive in Master Level YTT Course in Rishikesh
This training includes with Sattva Yoga Acacdemy and at-home practice, community leadership, and service. Participants will receive a certificate upon successful completion and will be able to apply for Yoga Alliance continuing education requirements.
Master Level Knowledge
Sattva Yog-Vedantic Teachings
Ancient Scriptures of the Yog-Vedantic Tradition
Sattva Meditation Technique

How to Teach Meditation
Giving Mantras to Students

Kundalini
Nature of Self
Mind & Brain
Flow State
7 Aspects of Mindfulness
Master Level Technology
Sacred Rituals

Sattva Yagya
Bhuta Shuddhi

Science of Mantra
Prana Vayus
Master Mantras
Japa Mantras
Advanced Master Sets
Advanced Breath Sets
Sattva Master Level Kriya Practices
Sample of Schedule for Sattva Master Level YTT in Rishikesh
Sattva Yoga teacher training is designed to immerse students into the physical, mental, and spiritual states of yoga so they emerge as students and teachers of wisdom and practice. Our yoga program is not about "becoming" a yoga teacher, but about coming into the strong spine, the fierce presence, and the free life that allows for being a teacher from wherever you stand in your community. The power of taking the journey to Rishikesh for this experience is tremendous. The journey inspires, heals, invigorates, and frees. The journey is deeply transforming and deeply joyous. All are supported in community to rise fully.
Example of a typical day:-
| Timing | Activity |
| --- | --- |
| 6:30 - 7:00 AM | Puja |
| 7.00 - 7.45 AM | Meditation |
| 7.45 - 8.30 AM | Herbal Tea, Fruit and Silent Reflection / Journaling |
| 8.30 - 10.30 AM | Morning Asana and Kriya Practice |
| 10:30 - 12.30 PM | Breakfast in Silence, Morning break |
| 12.30 - 2.30PM | FIRST SESSION. Understanding Yoga (History, philosophy, core principles, teaching methodology, queuing, language, purpose, observation, voice, taking your seat as a teacher) |
| Timing | Activity |
| --- | --- |
| 2:30 - 3.30PM | Lunch |
| 3:30 - 5.30PM | SECOND SESSION.  Yoga anatomy and principles of Sattva Yoga |
| 5:30 - 6.45PM | Asana, Kriya, Breakdown with adjustments or evening asana, pranayama, kriya, yoga nidra practice |
| 6:45 - 7:00PM | Aarti |
| 6:45 - 8:00PM | Dinner |
| 8:00 - 8:45PM | THIRD SESSION  . Satsang, Sutras explanation, chanting, community time |
There will be some afternoon time free and one day a week will be off, in that day the schedule above is followed until 10:30 am and the rest of the day may include either free or an optional group excursion/adventure. Included in the program can be also a sacred pilgrimage to temples in the lower Himalayas, and to the Ma Ganga river.
Please consider this schedule is flexible. Some sessions will be decided according to the progression of the groups
Eligibility
Participation in this course requires completion of 300 hour Yoga Teacher Training with Sattva Yoga Academy
Course Fee & Dates
Course fee for Sattva Master Level Yoga Teacher Training in Rishikesh
Dates
Booking
10th January to 29th January 2024
Standard Shared Room — US $2150
Deluxe Shared Room – US $2350
US $500 deposit required to hold a spot
*Room sizes and views differ.
*For Single Occupancy add US $300
*All deposits are non-refundable, but can be transferred to other upcoming trainings at Sattva Yoga Academy. The deposit is valid for a lifetime. If you wish to cancel, be sure to notify Sattva  [email protected] of your cancelation at least one week before the course start date. Once training is started, no cancellation will be accepted
Accommodation
Just as a healthy body is essential for the flourishing of the soul, a clean and hygienic atmosphere is necessary for the well-being of our physical body. 
Our rooms are specifically designed for yogis, spacious and well-ventilated. Our management is dedicated to ensuring that your rooms are always kept clean and hygienic.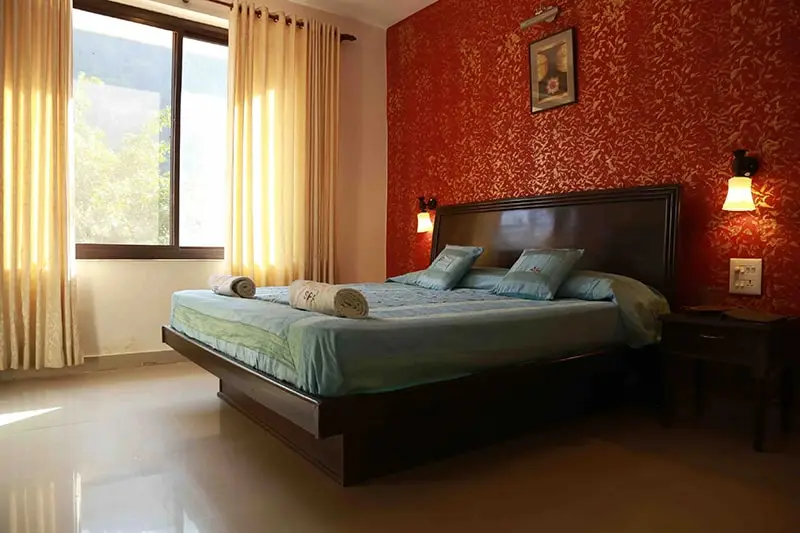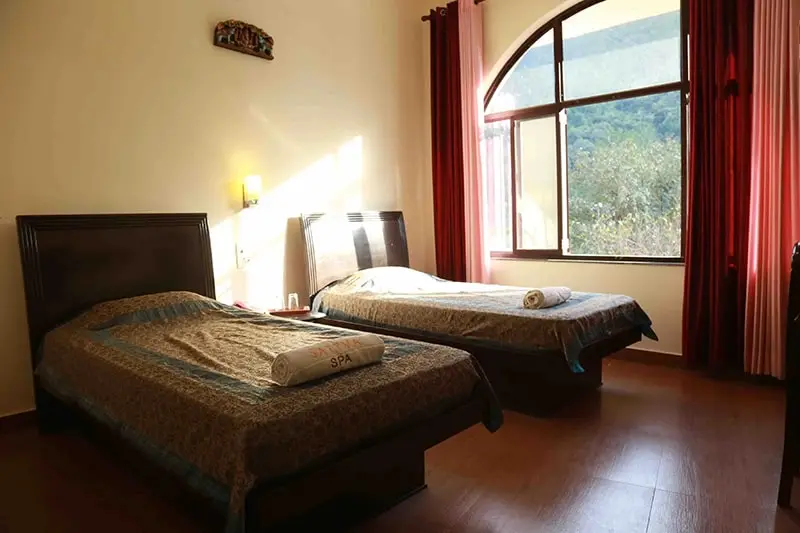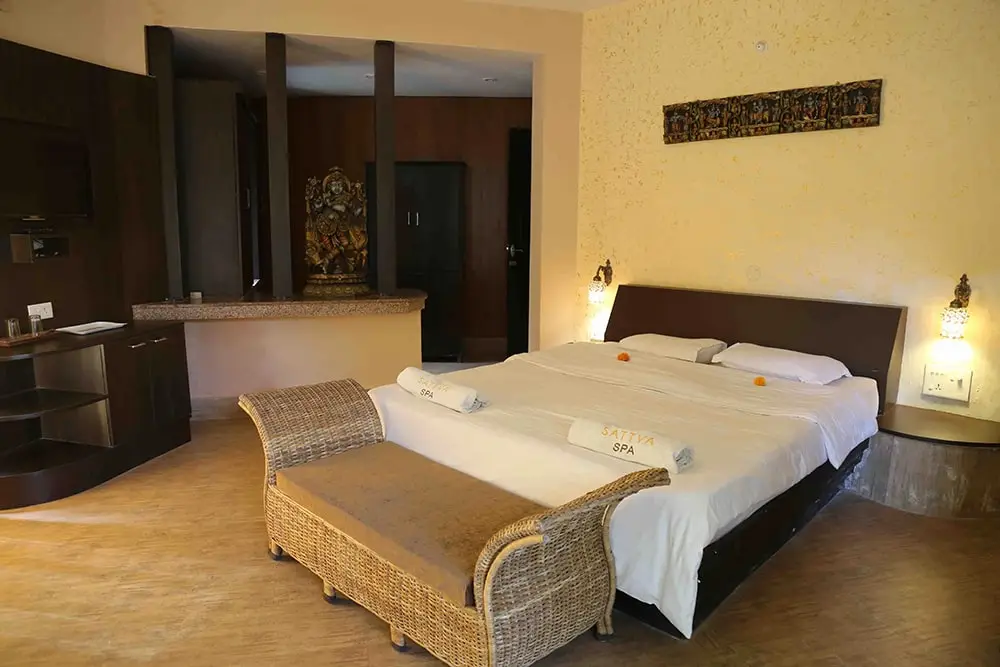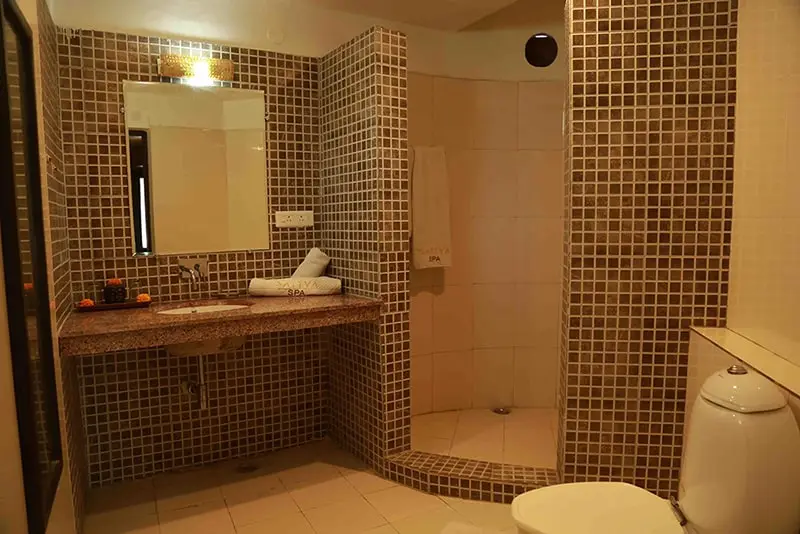 What Does A Student Get After The Completion Of The Course
Upon completion of the Master Level Yoga Teacher Training program at Rishikesh, you will not only acquire a notable persona but also be granted a valid certificate from the Sattva Yoga Academy. This certificate, issued by the prestigious Yoga Alliance, verifies your accomplishment of the Yoga Teacher Training course and authorizes you to teach yoga.