27 June, 2023
Embarking on a yoga journey is a transformative experience that brings profound changes to both body and mind. For those who have completed a 200 hour yoga teacher training (YTT) and are seeking to deepen their practice and expand their teaching skills, the next logical step is a 500 hour YTT, the yoga capital of the world in India, offers an ideal setting for this advanced training, with its rich spiritual heritage and renowned yoga schools. Let's explore why a 500 hour YTT Course in Rishikesh is the next significant step in your yoga career.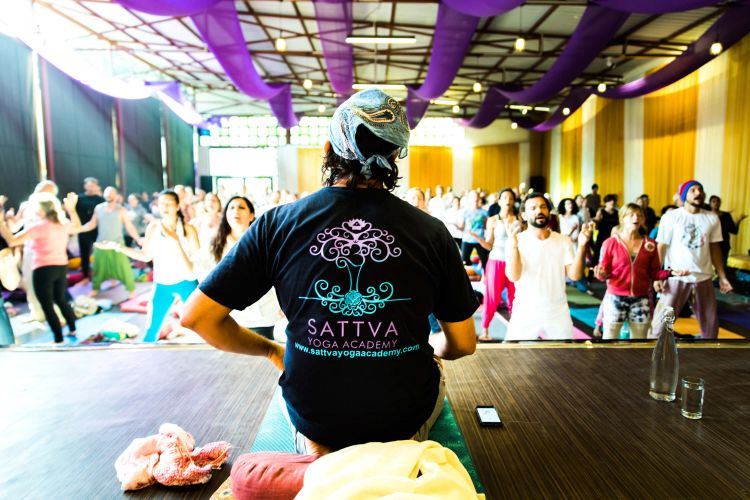 A 500 hour YTT course provides a comprehensive and in-depth study of yoga beyond the foundational concepts covered in a 200 hour yoga teacher training. It offers a deeper understanding of yoga philosophy, advanced asana practice, pranayama techniques, meditation, anatomy, and teaching methodologies. Rishikesh, being the birthplace of yoga, provides an authentic and immersive environment for delving into these profound teachings.
By undertaking a 500 hour YTT Course in Rishikesh, you have the opportunity to learn from highly experienced and knowledgeable yoga teachers. These teachers possess a deep understanding of traditional yogic principles and practices, as well as expertise in modern approaches to yoga. Their guidance and mentorship are invaluable in honing your teaching skills and expanding your knowledge base.
Rishikesh boasts numerous reputable yoga schools that offer 500 hour YTT courses. These schools provide a nurturing and supportive learning environment where you can immerse yourself fully in the yogic lifestyle. The serene surroundings of Rishikesh, with its tranquil nature and the holy Ganges River, create an atmosphere conducive to introspection, self-discovery, and personal growth.
In a 500 hour YTT course, you will delve into the intricacies of yoga philosophy, exploring ancient texts such as the Yoga Sutras of Patanjali, the Bhagavad Gita, and the Hatha Yoga Pradipika. You will gain a deeper understanding of the philosophical foundations of yoga, enabling you to incorporate these profound teachings into your personal practice and teaching methodology.
The asana practice in a 500 hour YTT goes beyond the basic postures covered in a 200 hour Yoga Teacher Training . You will learn advanced asanas, variations, and modifications to cater to different body types and abilities. By mastering these challenging poses, you will enhance your strength, flexibility, and overall proficiency in yoga. Additionally, you will deepen your understanding of alignment principles, sequencing, and the therapeutic applications of yoga.
Pranayama (breath control) and meditation play a crucial role in a 500 hour YTT. You will explore various pranayama techniques and learn how to incorporate them into your practice and teaching. Meditation practices will be deepened, allowing you to cultivate a more profound connection with yourself and develop the skills to guide others in their meditation journey.
A 500 hour YTT in Rishikesh not only enhances your personal practice but also equips you with advanced teaching methodologies. You will gain the tools and confidence to lead diverse and inclusive yoga classes, catering to individuals with different needs and abilities. The comprehensive curriculum focuses on refining your teaching skills, effective communication, creating meaningful sequences, and providing hands-on adjustments to students.
In conclusion, a 500 hour Best Yoga Teacher Training in Rishikesh is the natural progression for those seeking to take their yoga journey and teaching career to the next level. The comprehensive curriculum, experienced teachers, and the spiritual ambiance of Rishikesh create an ideal environment for deepening your practice, expanding your knowledge, and refining your teaching skills. By immersing yourself in this transformative experience,