Are you inspired to support women
as they transition into motherhood?
Are you a yogini who is considering a conscious path
and journey into mothering?
Are you interested in healing past challenges
with pregnancy, birth, or fertility?
Sattva Prenatal Yoga Teacher Training
is more than a teacher training.
It is a deep dive into the sacred feminine
and stepping into wholeness.
The future of humankind is depending on how we guide and guard the souls that will be arriving on Earth. Becoming a mother is one of the most transformative experiences in a woman's life. The Sattva Mom is strong and graceful, open-hearted and loving-kind. The way she carries herself through the time of pregnancy will determine her path from womanhood to motherhood. The way we were cared for in the womb and the way we are born will often determine the way we live. Conscious pregnancy, birthing, and post-birth care create a healthy foundation for the spiritual, mental, emotional, and physical wellbeing of a mother and her baby.
The intention of Sattva Yoga Academy Prenatal Teacher Training immersions and classes is to provide safe, simple, and effective tools to support a healthy pregnancy. As prenatal guides, we have the opportunity to share the most powerful and vulnerable time in a woman's life. Pregnancy is a time which is important for the mom-to-be to experience light and supportive spaces, a peaceful mind, a joyful and nourished heart, and trust in her ability to be able to give birth in the most natural way possible. Through the tools of movement, sound, kriya, pranayama, mudra, and meditation, she can be given the chance to establish a spiritual, mental, emotional, and physical foundation that reaches far beyond her pregnancy.
In this training and in all Sattva Yoga Academy prenatal immersions and classes, you learn the tools to work in alignment with divine spiritual wisdom. Besides the postures and movements for pregnancy, you experience the importance of sound and mudras that will support the mothers to help themselves stay centered and peaceful.
You will learn about yourself and the gifts you can bring into a mother's life. Training is open to all, both 200+ hour yoga teachers and those with an interest in learning Sattva prenatal practices and techniques. No prerequisites or previous yoga teacher training is required. Yoga teachers who already have a 200-hour teacher training certification from a registered yoga school may complete this training and earn their 85-hour Sattva Yoga Academy Prenatal Teacher Training certification.
Training includes
The responsibilities and opportunities of being a Sattva Prenatal guide
Training in asana, kriya, pranayama and movement that allow the pregnant woman to lengthen and strengthen, preparing her body for childbirth
Birth Breathwork to support her and the baby's internal organs and systems
Physiology of pregnancy, birth and after birth for mom and baby
Mantras and mudra therapy to work with the spiritual, mental, emotional, and physical aspects of pregnancy and childbirth
Visualization and meditations for relaxation and inspiration
Working with women in different stages of pregnancy
About the Teachers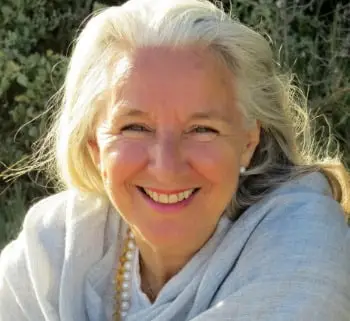 Siddhi, RPYT, 500 RYT
She is the founder of Siddhi's School of Yoga RYS200® with YA, certified Kundalini, Prenatal, Naam& Sattva Teacher/Trainer, and co-founder of Sattva Prenatal Yoga, as well as a Paramana Doula, trained by Dr. Michel Odent. She loves sharing her gained wisdom with the moms to be as well as training prenatal teachers.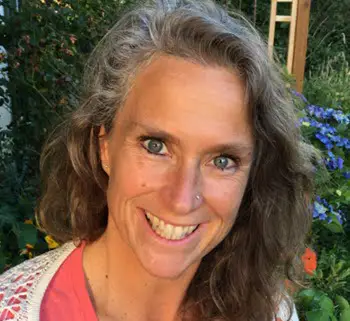 Aditi Grandy, RPYT,  500 RYT
Aditi met Anand in 2011 at a wisdom talk in Seattle Washington.  She came to India for her first teacher training in 2013.  She has completed over 500 hours with Anand including Master Teacher Training.  She has co-taught Prenatal Yoga Teacher Training with Siddhi since 2015. Aditi has been a certified nurse-midwife for over 20 years, practicing in Seattle and has attended over 1000 births.  She teaches prenatal yoga, mama-baby yoga, and prenatal yoga for couples.
This course is for:
Pregnant women who desire to align their yoga practice with their current journey of pregnancy
Women who desire pregnancy or feel they will take the journey of parenting.
Partners of pregnant women who desire to deepen their understanding and support. It's a wonderful course to take together as a couple.
Anyone who experienced challenges during pregnancy and childbirth.
Anyone who is drawn to serve pregnant women or has women in their life who are pregnant (Grandmothers, doulas, aunties, family support).
200/300-hour Yoga Teachers. If you already have at least a 200-hour certificate, you will be able to apply to Yoga Alliance to be certified as a prenatal teacher.
Course date: 09th September to 18th September, 2022
Online
Sample Daily Schedule-

(Consider this schedule as flexible as it will be guided by the flow of the group)

.
All times in Eastern Standard Time, USA
07:00 - 07:30 am Puja
07:30 - 08:15 am Meditation
09:00 - 10:30 am Yoga
10:30 - 12:00 noon Brunch and reflective time
12:00 - 2:00 pm 1st Knowledge Session
02:00 - 3:00 pm Tea and reflective time
03:00 - 5:00 pm 2nd Knowledge Session
Dinner/Evening
Opening session will be Friday, Sept 8th, in the evening
Closing session will be Sunday, Sept 18th, in the morning.
SATTVA Prenatal Teacher Training - Online-:
* Join online for 3 live sessions a day from wherever you are in the world.
* All sessions will be recorded and uploaded within a few hours of each session.
* Access to the recorded sessions will be available for review until 28th February 2023.
* Some additional homework will be assigned at the end of the training.
* After registration, a link will be sent for the online sessions along with instructions for accessing the recordings.
Deposit Required – $350 USD


FOR IN PERSON-- ADD ACCOMMODATIONS
Includes 2 Vegetarian meals per day
and comfortable accommodations
Moonrising Retreat in North Carolina, USA
NOTE: Details will be forwarded to you once you have registered.
Sessions will be recorded and available on the online platform until 28 of February 2023
FAQ
All deposits are non-refundable, but can be transferred to other upcoming trainings at Sattva Yoga Academy. The deposit is valid for a lifetime.
The course fee includes the Sattva Yoga Academy Prenatal Teacher Training manual to support the teachings.
Graduation will be on the last scheduled day of the course.